---
Many of you, dear readers, are either teaching or studying metrics, and look for nice data sources for assignments, term projects or just practice new skills. Here are some suggestions.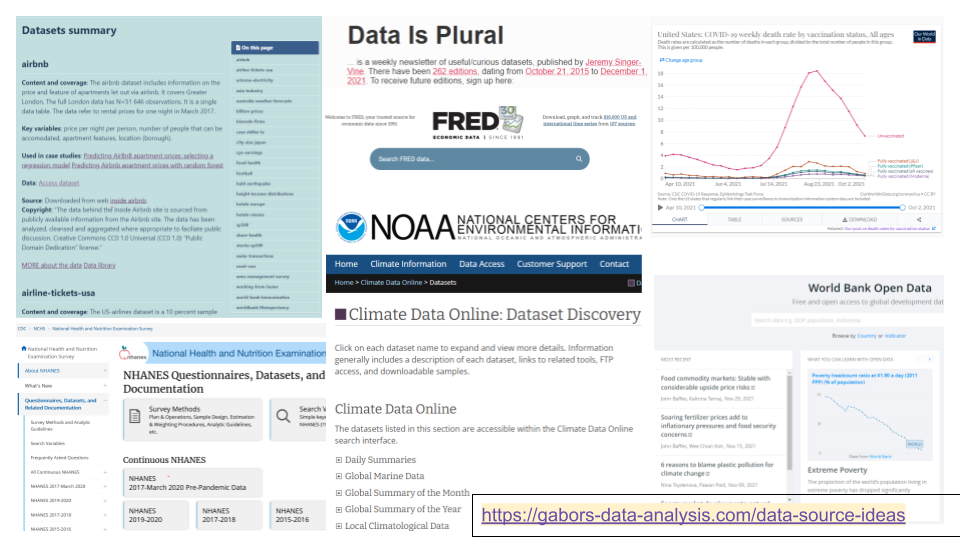 The textbook
Data about the economy, society - most country level
Data about firms, business
Data about people
Global trade
Data on cities, locations
Finance
Culture and language
Climate, environment, energy
Government, policy
Sports data
Transport, travel, commute
Health, medical, Covid
Covid data hub – a unified dataset by collecting worldwide fine-grained case data, merged with exogenous variables helpful for a better understanding of COVID-19, by Emanuele Guidotti. Has now an R package
SGIM Research Dataset Compendium is designed to assist investigators conducting research on existing datasets, with a particular emphasis on health services research, clinical epidemiology, and research on medical education. Public dataset list.
Historidcal data
Technology
Collections