---
Books
Popular but high quality books on data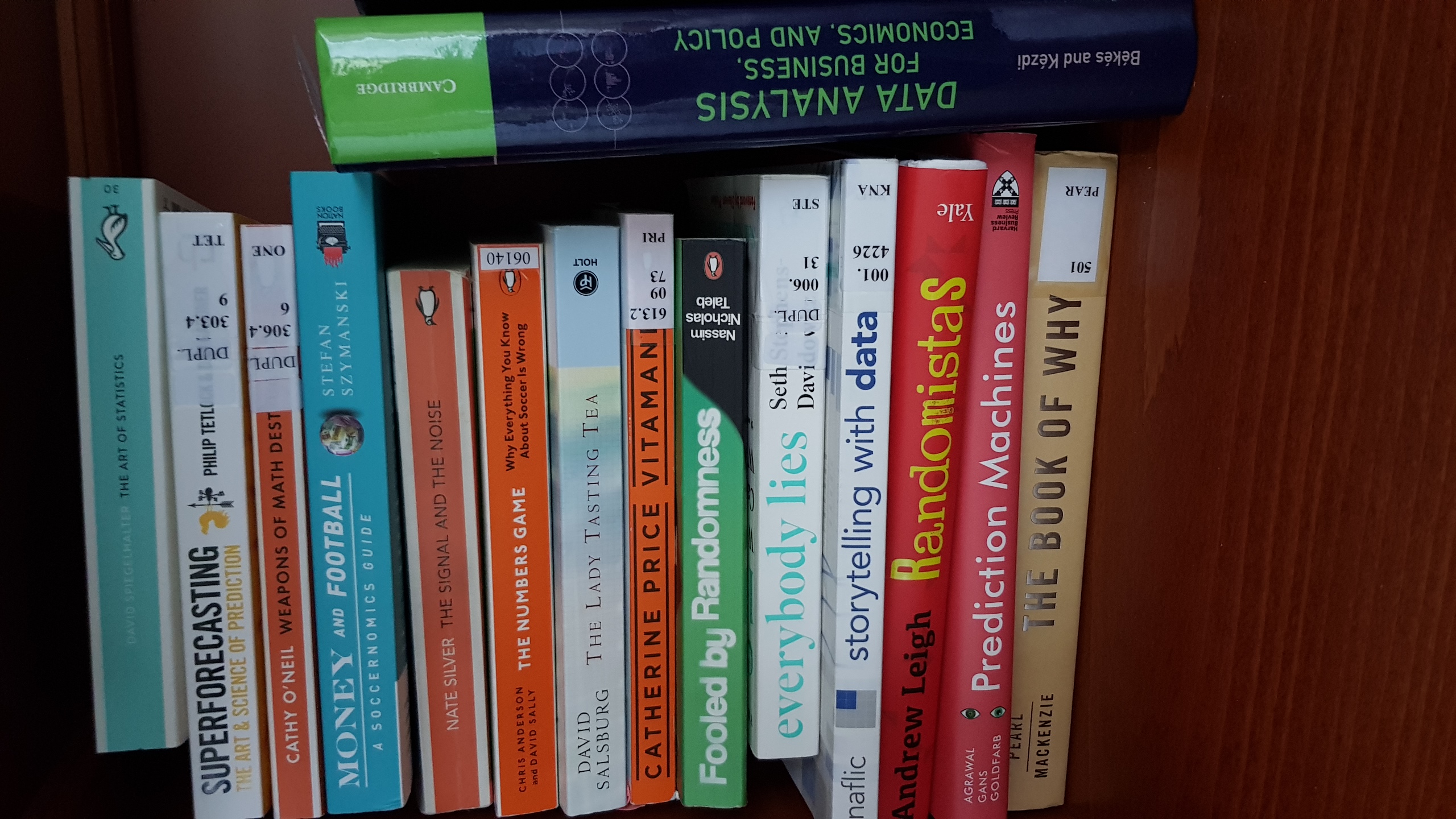 Books related to decison-making with data
Sports and data
Intro Data Science / statistics books
Roger Peng and Elizabeth Matsui The Art of Data Science Intro review on the steps of analyzing data.
David Spiegelhalter The Art of Statistics A great review of some key statistics concept from a great statitsician. A very nice introduction to any data, stats or metrics course [Recommended]
Data vizualization
Our book
Okay, so you have read some nice books. Why not read our book:
More advanced stuff
Advanced/techincal books on data science and prediction
Advanced/technical books on causal inference
Joshua Angrist and Jörn-Steffen Pischke (2009) Mostly Harmless Econometrics The book that started it all: talking about key econometrics tools in a precise yet accessible and focused way. Aimed at post-graduate economics student.
Scott Cunningham 2020 The Mixtape Advanced, formal but highly accessible discussion of key tools of causal inference using examples from some great academic papers.
Judea Pearl The Book of Why - intermediate book on causality, with interesting stories and great care into developing theoretical structures and measurement of causal links.
Blogs and more
Interesting, non-technical articles
Blog posts
Podcasts, blogs to follow
Practice data and code